RGF BLU QR® UV Stick Light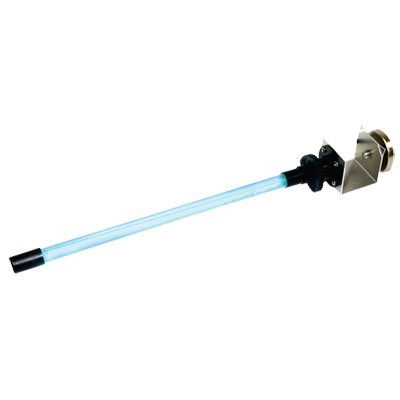 Keeping your HVAC coils clean from mold and mildew growth is easy with RGF's patented, high quality BLU QR® UV Stick Light! BLU QR® features our exclusive quick-release lamp, which requires no tools for the lamp replacement. It comes standard with four easy-to-install mounting options right in the box, including the magnetic mount, through panel mount, bracket mount and direct mount. RGF's BLU QR® is undoubtedly the premier UV stick light technology and is far superior to anything offered in the industry today.
The patented BLU QR® economically provides UV light disinfection and protection to the AC coil surfaces from bacteria, viruses, mold and mildew growth and odor. This results in a cleaner and more efficient energy-saving system.
Features & Benefits:
Kills mold, mildew and bacteria on AC coils
Economical
Easy installation with 4 mounting options
Quick release lamp replacement
Small U Bracket Footprint for tight-fitting installations
Reduces AC maintenance
Helps AC run more energy efficient and can increase life of your central AC unit
Low operating cost
Helps reduce musty, moldy smells from AC
Control Odor
Click here for the BLU QR® UV Stick Light brochure.