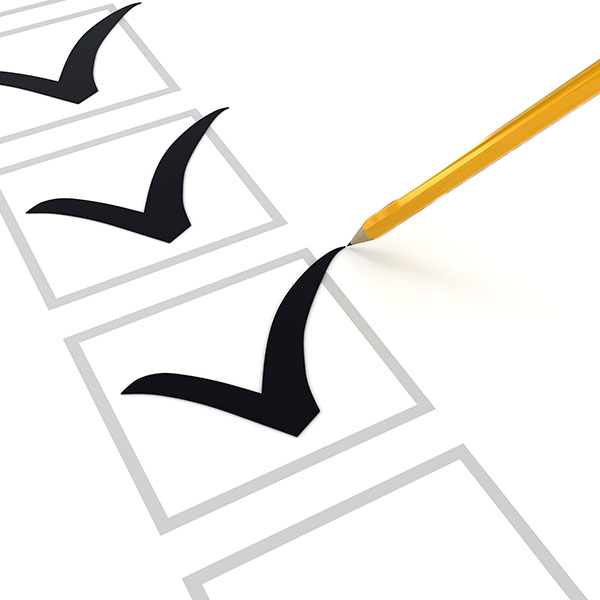 At Trotter Air Services, LLC we strive for 100% satisfaction in everything we do. We value your opinion and invite you to tell us and others about your experience with us. Please take a few moments to tell us what you think by leaving us a review here on our website or on any of these popular review sites or social networks.
Read what other customers have said about us.
All trademarks or brands on this page are registered by their respective owner and are not affiliated with our company, nor do they endorse or sponsor our products or services.
See what other people are saying about us in your town:
Reviews of
Trotter Air Services, LLC
(Based on 16 rated reviews)
27-Dec-2018
Product or service reviewed: New Bryant HVAC system
If I could click on 10 stars I would! A few years ago I was looking for a new HVAC company and after a lot of research, Trotter Air kept coming up in the reviews as being the most honest and reputable company in the city. So began a relationship that confirmed all those positive reviews. In my 25+ years of dealing with service companies for my home, Trotter Air has been the most pleasurable experience I have ever had. The 3 generations at Trotter - Don, Sean and Chris - are top-notch, honest, nice, caring, treat you like family. This year it was time to replace my HVAC system. This was obviously going to be a big decision for me, and Don and Sean spent a great deal of time explaining the levels of each system so I could make an educated decision. It was a day long installation and Sean made sure to come by to check on the process. The next day, Sean came back to explain fully how the control panel operates, and checked back again a day or two later to make sure the system was working well. On a very cold Saturday morning, the control panel needed to be restarted (it works like a computer and I'm technically challenged!), and Don was at my house within 30 minutes. The excellent service these men provide is above and beyond. My heartfelt thanks go out to Don, Sean and Chris! They have a faithful customer for life!
30-Oct-2018
Product or service reviewed: AC unit
Family owned business you can trust. 0% financing, great service, good people.
10-Sep-2018
Product or service reviewed: HVAC service
We recently purchased a home and Sean made time for an HVAC check-up despite it being the peak season for his emergency calls. He did a thorough check of our entire system and home, made some adjustments, provided some maintenance and offered advice. His explanations were clear and made sense. We will be loyal customers for Trotter as long as we are in the area.
20-Nov-2015
Product or service reviewed: Two new high efficiency HVAC systems
With our current systems both being 19 years old we decided to replace them for piece of mind and to take advantage of energy savings. I combed through the internet, reading reviews on several different sites of several different heating and air companies and narrowed it down to what I considered, "the best of the best". Throughout the evaluation period, Sean proactively followed up asking and answering questions, the other companies...not so much. Don Trotter's stellar reputation earned my interest, but once the different quotes started rolling in, his son Sean, truly and respectfully earned my business. The day of the installation, both Don and Sean arrived to discuss the best way to correct some uneven temperature issues we were having. With a plan in place, the installation was completed on time and we couldn't be more happy with the results. The equipment and installation are beautiful, a true reflection of the pride in their workmanship. Fan for life!
10-Aug-2015
Product or service reviewed: AC repair/upgrade
Sunday, August 9, 2015, 106 degrees F outside, 74 degrees inside. Great Job! Thanks! -oPa
15-Jul-2015
Product or service reviewed: New AC outside and inside units
Don and Sean have been great to work with both times. Upstairs went out one year and then the following year the downstairs. Don was wonderful to work with on the best plan from a 'best' performance with considerations to budget. Once a plan was established, Sean and Don and team were great at follow-up, communication and check ins. My mother has been using Don/Sean for many years and is equally as satisfied. Her recommendation meant a lot to me. Thanks Don/Sean!
05-May-2015
Product or service reviewed: Maintenance Contract
Before we even moved into our new home, the upstairs A/C unit quit cooling. The builder's HVAC supplier (who has horrible reviews on Yelp) came out and added refrigerant, not even looking for the cause of the problem. Several months after we moved in it quit cooling again. As before, they just added refrigerant and left. After this happened a third time, I called Don Trotter to check it out. Don immediately found the cause of the problem that the builder's HVAC company had missed.....a leaking cooling coil. I had the builder's HVAC supplier replace the coil since it was still under warranty. At the same time I signed a maintenance contract with Don Trotter and he will be doing all of my HVAC work going forward. Thanks Don.
09-Jul-2014
I give Trotter AC 6 stars!! My entire system had to be replaced. A 12 hours job and the whole crew was amazing. From tear down to install to clean up! Came back the following morning to set up and explain my new system to my husband and I. Huge job with big expectations and we were not disappointed!!
04-Jul-2014
Trotter Air is simply the most customer-focused organization with which we have ever done business, not just in the world of heating and air conditioning, but in the realm of service providers of anything, anywhere. And the people at Trotter Air are not only responsive to customers, they anticipate customer needs. In addition, they're at the top of their craft; these guys are technically very, very good. We have enjoyed our 23-year relationship with Trotter Air and recommend them highly. Don and Jeannie Denzin
Don and Jeanne Denzin
Plano, Texas
16-Sep-2013
Don, Thank you so very much for the new Bryant system you installed in our home in August. After five years in our home (new construction), our builder-grade system (evaporator coil) decided to break. Just outside of our 5-year parts warranty, you were quick to tell us that a new system was probably the most prudent way to go. With our concern over the costs of a replacement system, we sought multiple opinions on our plight. Don Trotter was one of three bids we asked for when seeking the replacement system, and not only were you competitive on price, you were more knowledgable on your systems and the systems of your competitors, despite the brand. My wife and I are so thankful for your patience with us during this process and your willingness to spend time with us in our home and on the phone answering our questions. We found comfort knowing that you had our backs when it came to the more advertised competitors and their tactics. You answered my calls at all hours of the day and took the time I needed to talk through the options and debunk the "deals" we were being offered by some of the others. No one could argue with your experience and track record. At the end of the day, after five days without air and a displaced family, you helped us sleep better at night knowing we got a quality system. We are also excited about our new air filtration system and UV bulb, not to mention the energy efficiency we are expecting to achieve. Your team was also very efficient and clean and had us back in the 70's very quickly after we gave you the green light. There is no doubt that our instinct to call you first was the right one. Friendly service and now, an even more trusted name. Thankfully, we should only be seeing you twice a year going forward when you change our filter! Many thanks, The Worly Family
Trey & Jaime Worley
McKinney, Texas
Dear Don and Sean,

I would like to take this opportunity to thank you both for a job that was extremely well done. As you know, I have been researching HVAC manufacturers and local contractors for more than 2 years in anticipation of having to replace my aging and inefficient systems. In January, I decided that it was past time to replace my 12 year old builder grade units and released RFQ's to various HVAC contractors around the DFW metroplex.

All told, I contacted 15 HVAC contractors that were highly recommended through various online services and through a contact group at work. The contractors ran the gambit from small neighborhood businesses to larger and not-so-local corporations. Each HVAC manufacturer that I considered was represented by at least 2, and usually 3, factory authorized dealers. I thought I did my homework.

Over a 2 month period, I visited with each and every one of the 15 HVAC contractors for anywhere from 30 minutes to more than 4 hours. Each contractor that I contacted received the same information and a fair chance to win my business. Sadly, several of the HVAC companies sent quick-talking salesman clearly accustomed to "wowing" unsuspecting customers. Over the past 2 months, I have seen it all and lost a little faith in the honesty of people and the companies they represent.

Fortunately, I contacted Don Trotter's Heating and Air as recommended by a long-time friend and also by various recommendations over the years from the contact group at work. From the first time we interacted, you both treated me and my family with respect and were friendly, open and honest. You both got to know my entire family – by name - and asked each of them what they were most interested in for the new HVAC system. It's rare that you find somebody you can do business with via phone conversations and meeting in person and items are settled on a hand shake – the old fashioned way. You both listened to our issues with our present system, our desires for a new system and offered tried and true solutions based on 40+ years experience and a genuine desire to do right by the customer.

Your quote was not the least expensive. However, the initial investment in a new HVAC system pales in comparison to the necessity of proper installation and service (maintenance and/or repair) – HVAC is only as good as the installation and the service that follows. In retrospect, the quote was very fair.

You and the installation crews showed up on time and worked until the job was completed. The job was completed in a timely fashion. Your crews were friendly, professional and took measures to keep the house clean and prevent damages. How they removed all the old equipment, installed the new equipment, ran all the ducting, got everything running and cleaned up after themselves in one day is beyond me. My thanks to your crew for a aesthetically pleasing and high quality install.

The customer service and follow-up that you both provide has been exemplary. I opted for the extended warrantees and also the yearly maintenance agreements as I preferred a long-term partnership rather than saving a few dollars in the short term. In the end, I am a proud owner of two top-of-the-line Bryant Evolution systems. Since the install, I marvel at how a properly designed and installed HVAC system can provide expert heat, AC and humidity control. For the first time since we've been in our house, we are comfortable. The energy savings and the quietness of the systems are just the icing on the cake.

Don, there is a good reason that you've been in business since 1970. As of today, I join the ranks of extremely satisfied Don Trotter's customers and look forward to recommending you, your son and your company to my friends, family, neighbors and associates at work.

Thank you and Best Regards,
To Sean and Don,

Just a note to say Thank You for your generosity. It blew me away. That was a wonderful retirement gift. Thank you so much. Love,
Dear Don and Sean, I just wanted to give you both a 'thank you' for addressing the repairs on my HVAC system in such a prompt manner. It's always nice to see and visit with you both but it is too bad it has to come with the price of a repair. As always I will continue to reference you to others as the need arises. Thank you again for your help.

Sincerely,
Dear Don and Sean,

Thank you for the wonderful air conditioning service that you and your company provided. It is evident that you value your customers by your prompt and friendly service.

Best Wishes
Heather and Terry Shelton
Dear Don and Sean,

Your installation crew were so nice. They replaced our throw away filter with the Perfect Air Purifier and we are very satisfied with the installation and results. We noticed cleaner, breathable air almost immediately. Great people to do business with!!!! SATISFIED CUSTOMER SINCE 1973!!!

Thank You,
Don Trotter Heating & Air

Dear Don and Sean,

I wanted to write and tell you how very pleased I and my family are with our new Bryant air conditioning system and what a fantastic experience it was buying from you. As you know, our house had its share of heating and cooling challenges-large game room, two story foyer, family room, 3 systems, etc. And like most Plano homes built in the early to mid 1990,s, built with an eye towards speed and profit rather than sound engineering. I am happy to report you and your crew corrected all of the heating and cooling problems in our house. We went through a careful competitive analysis in selecting a manufacturer and a vendor. We looked at all of the major HVAC manufacturers - Trane, Carrier, Bryant, Amana, Lennox, Rheem, and York. After narrowing the field, w priced several and then worked to get an 'apples to apples' comparison (more on pricing below). We picked those with a long history in business, good reviews or ratings if available, and endorsements by manufacturers and industry associations. Some were easy to discard (like the guy who sat in his truck because it was raining and faxed us a quote the next day). After about three weeks of salespeople visiting, interviews and quotes, we narrowed it to a couple of service companies and manufacturers, and as you know, ultimately selected Trotter to do the work.

The experience was simply outstanding, from your working with us on the problems, to meeting with us before the installers arrived to explain the timing and work process. I was particularly impresses with the efficiency of your crew and your process. Everyone showed on time as committed with EVERYTHING in the truck to do the work. The crew was friendly, polite, and knowledgeable. And you did it right: previously the attic was cluttered and the units poorly arranged with inadequate ductwork in several areas. You took the time to install everything correctly and neatly and have been more than generous returning to make little tweaks to balance room temperatures, etc. I cannot imagine a better experience with an HVAC company.

Finally, a word about price. As we discussed, Trotter was the most expensive quote we got initially. And, the industry doesn't make it easy to get a true 'apples to apples' comparison - confusing part numbers, efficiency ratings, rebates, inadequate literature, etc. but knowing a bit about financial analysis, we kept asking question and refining quotations and adding items to others' quotes to bring them up to the complete system Trotter had proposed. It was odd, even though we repeatedly told other vendors we wanted a premium, high-efficiency system because we planned to stay in the house for years, it was very difficult to get them to quote 'the good stuff'. Bottom-line: after we got the same systems proposed, even across different manufacturers, Trotters price was very competitive with the others. Couple that with the quality of work you delivered and there is no question that selecting a Bryant system from Trotter was far and away the best value of money.

Don, it is rare in this day and age that any vendor delivers such a completely satisfactory experience as we have had with your company. With the 10 year parts and labor warranty we purchased with the systems, I'm looking forward to a decade without having to think about heating or cooling. Thank you and please share our thanks with your crew for their hard work.

Best regards,
Dear Don and Sean,

THANK YOU SO MUCH for coming to our rescue this Saturday! We appreciate the effort you made to squeeze our emergency AC installation into your busy schedule. Your business always treats us like family, I feel as if we have relatives in the AC business. ☺

Thank You Again and Again,

We are truly grateful,