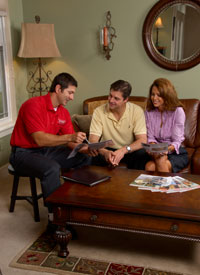 Up to $1750 in Rebates
This spring, Trotter Air is offering consumers an incentive to purchase and install a new high-efficiency heating and cooling system in their home—the better the system, the bigger the rebate. On qualifying products, consumers can receive up to a $1750 rebate on a high efficiency system.
Call us at 972-424-9233 for promotion dates and complete details!