Plano, TX Furnace & Air Conditioning Installation, Repair & Maintenance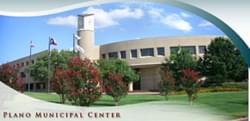 Trotter Air Services, LLC is proud to serve the Plano community!
We are proud to be part of this community, serving your heating and air conditioning needs. Whether you need repair, replacement or a new installation of a furnace, air conditioner, heat pump or air filtration system, we get the job right the first time. Our certified technicians service all furnace and air conditioning make and models.
Please call us today at 972-424-9233 to consult with our home comfort specialist.
We offer the following in Plano, TX
About Plano, TX - Happy to be your hometown Heating & Air Conditioning Contractor!
Air Conditioning Repair Plano
Air conditioning repair in hot cities such as Plano, TX can be an urgent matter! Plano is one of the hottest cities in the United States with an average temperature of 93 degrees+ for 4 months out of the year. With all this heat Plano has one of the greatest demands for air conditioning repair in the country.
When a heat wave comes, and temperatures surpass the 110s, many air conditioners break down because they can simply not handle the demands of running 24 hours a day for many days. And since many Plano residents are all experiencing the same extreme temperatures at the same time, several thousand AC units break down across the area and AC repair companies are flooded with hundreds of calls. As you can imagine, they are not able to fix everyone's air conditioning units at once, so many thousands of people are stuck with no AC in miserable conditions for several days if not a week.
If you have ever experienced this, you know how unpleasant it can be. Many people go with little or no sleep due to home temperatures in the 100s. Some people, usually the elderly and other vulnerable populations, can even die from the extreme heat that can result from their AC units going out. As you may be starting to realize, it is vitally important to ensure that your air conditioning unit is in tip-top shape and can make it through the stress of a hot summer. It is far easier to have your AC unit checked out in the winter or spring than the alternative of just waiting for it to break down and needing air conditioning repair when many other thousands of people concurrently need the same.
When looking for a company to do AC repair, make sure you are choosing a good and reputable company. There are many air conditioning repair companies in Plano and not all are created equal. Choosing a bad company can cost you thousands extra if they mess up and are not properly insured. You will need to make sure the company has a good record and that they bond and insure their employees so that they are covered should a tragic mistake occur.
You can reach one of Plano, Texas' most reputable air conditioning repair companies by visiting this website: Air Conditioning Repair Plano.
They license and insure all their employees and only hire technicians with superior credentials and work histories. Best yet, they offer free estimates on A/C unit replacement or A/C unit installation. Visit their website today by clicking here www.trotterair.com. By far the best air conditioning repair company in Plano.
About Plano, TX - Happy to be your hometown Heating & Air Conditioning Contractor!
Plano, a suburb of Dallas, is located mostly within Collin County, Texas. With a population of over 222,000 people, it is the ninth largest city in the state and the sixty–ninth most populated city in the United States. CNN Money has voted the city both the best place in the Western United States to live and the eleventh best place to live in the entire country. The city has been given the nicknames: An All–American City, P–Town, Plain–O, and the Gymnastic Capital of the World. Numerous corporate headquarters, including Frito–Lay, the Dr. Pepper–Snapple Group, and Dell Services, are located in Plano.
Plano is also home to many recreational areas including the Plano Aquatic Center, Oak Point Recreation Center and the Tom Muehlenbeck Center, as well as, numerous restaurants and stores. The climate in Plano is considered to be humid subtropical with an average summer temperature of about 84 degrees and an average winter temperature of about 43 degrees. Annually, the city receives about 39 inches of precipitation. Numerous famous people have called the city home, including Troy Aikman, former professional football player for the Dallas Cowboys, Nastia Liukin, gymnast and 5–time Olympic medalist, and musician Boz Scaggs.
Local Reviews
for Plano, TX
Rated
5.0
out of 5 stars based on
34
customer reviews
Powered by Nearby Now
---
Best customer service EVER!!
Marti

-

Plano

,

TX



I have been utilizing repair/maintenance services for my home for well over 25 years and Trotter Air is by far the most satisfying I have ever experienced. It is a family owned company, and three generations have been directly involved in servicing my HVAC system. A few months ago Trotter Air replaced my entire system, which was of course a major expense for me. We talked at length about the various options before I made my decision and they were honest and upfront about the various options. I can't say enough good words about this company. If you have any issues they are on the spot quickly to fix it. The nicest, kindest people I have had the pleasure to work with. Treat you like family.
---
Great service. Chris always does a great
Al

-

Plano

,

TX



Chris always does a great job. He has helpful suggestions and shares his observations. He is always friendly and very professional. Always good to see Chris.
---
Thumbs up for great customer service!
Greg

-

Plano

,

TX



---
Best
Ray

-

Plano

,

TX



---
Awesome service & price!
Beth

-

Plano

,

TX



We've got an older model Bryant, and it had been giving us trouble lately. I called Trotter Air, and the same day Chris came out and figured out the problem, explained the problem and the fix in lamens terms (which was great for me), and fixed the problem. He ran several tests before leaving to make sure the system was running perfectly, and said to call if there are any other problems. We've had Trotter Air fix our air conditioner twice now, and both times they came right out, we're extremely polite & professional, and gave us a great price. I would recommend Trotter Air to everyone. Thank you, Chris for doing such a great job! You're the best!!👍🏻
---
service contract
Jim

-

Plano

,

TX



Have done business with Trotter Air Services since 1978 and find they to be reliable. If it ain't broke they don't fix it, in other words they don't do work that does not need to be done.
---
Dependable friendly service
BD

-

Plano

,

TX



---
As always- dependable & great service!!
Ken

-

Plano

,

TX



Always great service.
---
Excellent & Dependable Service
Cindy

-

Plano

,

TX



The Trotter Family have been servicing my HVAC units for 2+ years. Quality products, great customer service, dependable and fast. I highly recommend!
---
Absolutely great service, an unexpected response time, and a quick and complete installation.
Charles

-

Plano

,

TX



I found the individuals at Trotter Air extremely knowledgeable and friendly. Sean took time to show and explain to me all about the products that I was inquiring about. I had done a lot of research in advance. I knew what my needs were. And after discussing them to him, I realized that there was so much more that I had not considered. They were things that helped to reinforce my decisions. I am extremely pleased with the AC system they installed for me. After making the decision to puirchase the AC system, there were no worries, no delays, no tensions, no surprises, no disappointments, etc. Hopefully you're getting my impressions of this buisness. And yes I did purchase an additional item that I had not considered, being unaware of it. I believe most will consider it when discussing AC filter ratings and in home effectiveness. I paired it with the filter rating that I am confortable with for both health and technical reasons. Trotter Air can explain. Google 'REME HALO' and watch a few videos. Decide for yourself.
---
HVAC Marketing Service areas