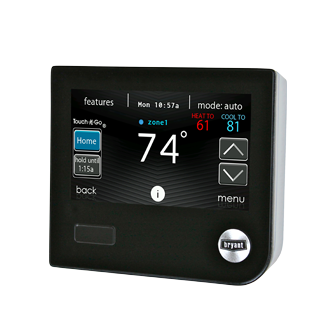 EVOLUTION® CONNEX™ CONTROL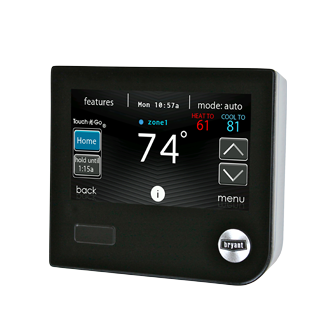 Evolution® Connex™ WiFi Control
View Brochure
Model Family: SYSTXBBECC01-B
Programmable: 7-Day; 2-4 periods/day and vacation
Communicating Capability with HVAC Components: Yes
Remote Access: Wi-Fi® remote access capability to allow complete programming and change control from anywhere
Screen: Full-color, touch-screen
Warranty: 10-year parts limited warranty upon timely registration
Manufacturer's Stated Benefits:
Wi-Fi® remote access capability
Occupancy sensing allows automatic activity changes to save energy when space is unoccupied
Hybrid Heat® system capable Allows gas furnace/heat pump system combinations for best heating efficiencies
5-day local weather forecast
Full-color, touch-screen design allows photo screen saver upload
Intelligent, energy-wise programming helps you save 24-7
Control with Côr™ Home Automation system or Amazon™ Alexa™ smart skills
Perfect Heat® technology capable to minimize temperature fluctuations
Perfect Humidity® technology capable for optimal cooling comfort
Humidifier, ventilator, air purifier compatible
Four levels of fan speed control programmable by period
Intuitive, lifestyle-based programming with 7-day, wake-away-home-sleep and vacation programming
Automatically changes over between heating and cooling
TrueSense™ dirty air filter detection or fixed-schedule timed filter change reminders; service reminders
Zoning capable for up to 8 zones
With zoning - measures, displays and manages each zone's airflow and adjusts for quiet comfort
Available silver, black and white trim plates
System Access Module (SAM) allows Home Automation connection
Control with Amazon™ Alexa™ smart skills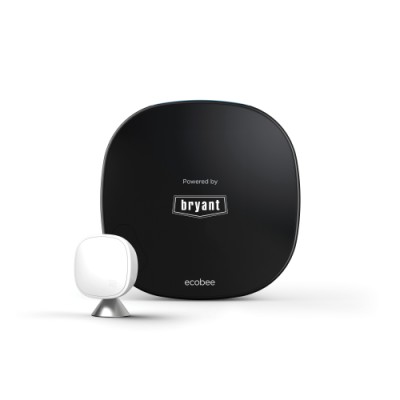 ecobee3 lite Pro Powered by Bryant
View Brochure
Model Family: EB-STATE3LTBR-01
Programmable: Create weekly schedule and includes vacation mode
Communicating Capability with HVAC Components: Yes
Remote Access: WI-FI® REMOTE ACCESS
Screen: 3.5
Warranty: Five-year limited warranty when purchased through and installed by a Bryant dealer
Manufacturer's Stated Benefits:
Use Amazon Alexa voice commands to change temperature settings and more.
Control from anywhere with your iOS® or Android® devices.
Compatible with your smart home. Works seamlessly with third-party smart home
Comfort Schedules: Set schedules to enjoy comfort while you are home, and assist with energy savings while you are away.